​Helen Sprott
WFISC Final Jury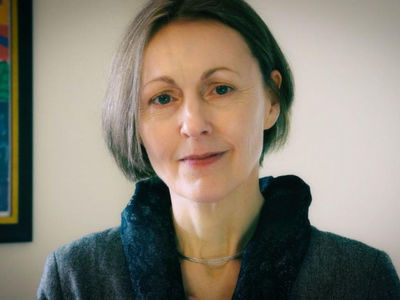 Helen Sprott is Managing Director of the Philharmonia Orchestra. Appointed in December 2016, Helen took up her new role in March after 12 years as Director of Music with Arts Council England.

Before joining the Arts Council, Helen was an award-winning Commissioning Editor for Music and Performing Arts with Channel 4 Television where projects included Leaving Home, a six-part series mapping the development of 20th-century music; Just Dancing Around, profiles of leading contemporary choreographers; Soviet Echoes, unseen archive of legendary Soviet musicians; and The Phil, a three-part observational documentary series tracking a year in the life of the Philharmonia Orchestra.
Helen was Classical Music specialist on BBC 2's The Late Show; from 1988 to 1991, Helen was Commissioning Editor, Music Books, at Faber and Faber where publications included the Britten Letters; Prokofiev Diary 1927; a Purcell Companion; and books about Boulez, Gershwin, Janacek, and Nielsen, among others.
Helen trained as a cellist and graduated in English Language and Literature from University College, London.