Each year we invite the world's finest musicians, writers, artists, and local performers to entertain and delight festival audiences, to celebrate Windsor's special place as a Royal town, and to inspire the next generation of artistic talent and creativity.
---
Celebrating music, literature and the arts across two weeks at the end of September, the Autumn Festival is dedicated to delivering high-calibre performances in magnificent venues. Events range from internationally renowned classical music, jazz and folk, to a broad range of talks, and insightful walks and tours.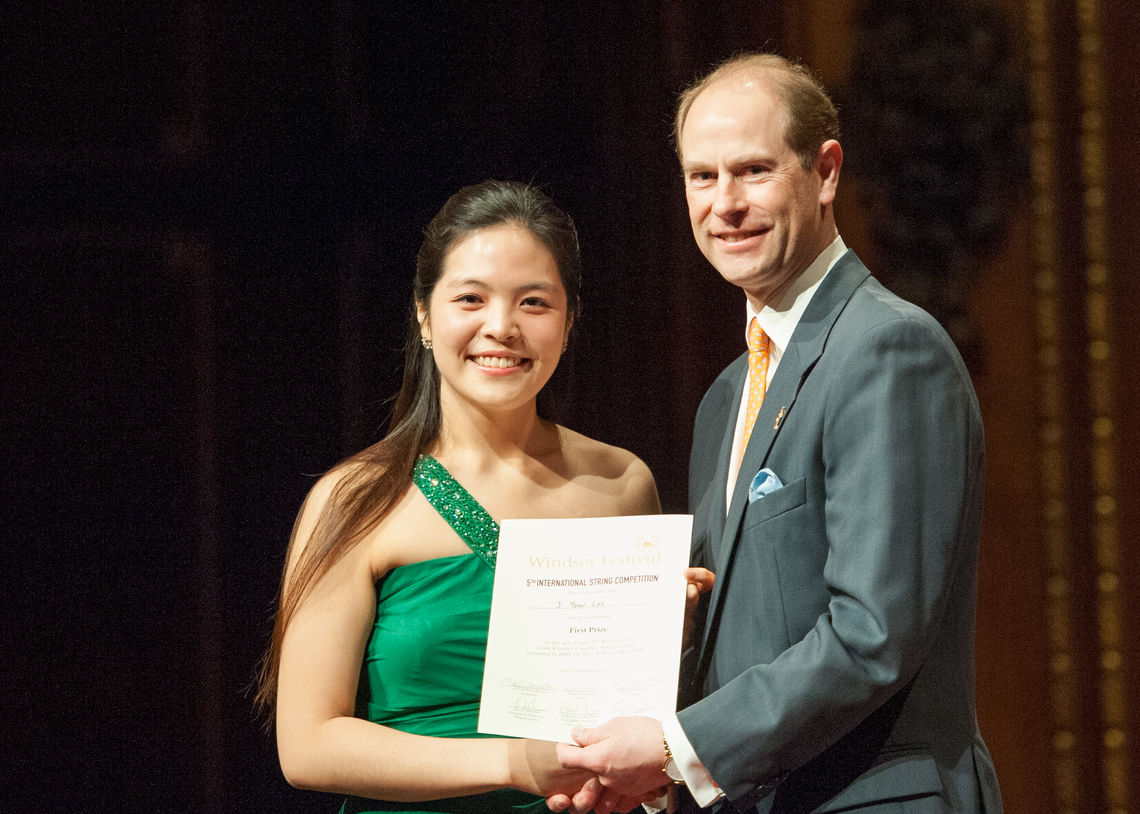 The Windsor Festival International String Competition (WFISC), the foremost competition of its kind in the world, seeks out the exceptional string soloists of tomorrow. Every other year over 100 young people compete for the title from around 30 different countries, culminating in the Final held in the magnificent State Apartments of Windsor Castle.

Windsor Festival Society is the charitable organisation behind the Autumn Festival, Spring Leap, International String Competition and Schools' Programme. Through the continued development of our broad and varied programme we aim to strengthen our position as one of the most prestigious and renowned music and arts festivals in the UK.
Throughout the year we work with around 50 local organisations acting as a community umbrella. We bring people together through partnerships and ideas which result in collaborative events for the benefit of people who live and work in the area playing an important part in the cultural life of our community.
Founded in 1969, The Dean of Windsor and Yehudi Menuhin saw the opportunity of putting on concerts for local people in Windsor Castle and Eton College. The original aim remains true today, but the Festival has grown.
We now hold our International String Competition biennially in March, which involves local young musicians and school children working with International competitors, in addition to the significant amount of work we do with local schools, including a singing programme for Windsor first schools and the creative programme for Royal Borough senior schools. We have also added a series of talks, as well as walks and tours to our programme.
Alongside box office sales we rely on sponsorship, grants, charitable giving and membership donations to achieve our objectives.
"The biggest problem, if indeed it is a problem, is trying to decide what to go and see, or more accurately, what not to see. The range of artists, performers, authors, speakers, guides along with the historical anniversaries as well as the venues surely makes Windsor Festival one of the best."

HRH The Duke of Edinburgh KG, GCVO​​​, Patron, Windsor Festival